Personale estremamente cortese, ambiente moderno e accogliente, ma soprattutto cucina eccellente, con un rapporto qualità - prezzo difficilmente battibile. Stra-consigliato!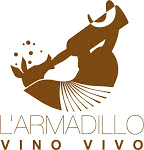 A presto Dario, oggi ci siamo rivisti a distanza di anni, abbiamo scherzato, mangiando cose semplici, bevendo un onesto rosè come amano fare in Provenza. Per il resto ci vediamo a cena, con altri amici, con più calma, con il tempo di stappare una bella bottiglia ed il gusto di lasciarne quattro dita per la tua giovane cameriera, invece della Mancia
Geppy's opened at Noon. By 12:30 every table was full and the small familial staff was weaving between them amidst a vibrant lunchtime din. Despite the decidedly modern decor, this is classic, old world Italian fare at its finest. The reputation was spot on. In typically Franco-Italian fashion the service was laissez-faire but friendly and professional and the pasta delectably hand made....My Pappardelle Amatriciana prepared perfectly with a mildly spicy ragu pomodoro, tender pancetta, shaved parmigiana and a hint of fresh rosemary. The fresh baked bread served as a delightful mop with which to clean my plate and the deep fruity Nero d Avola- Branciforti was an excellent pairing. A 4.5 Primo's must visit when on the Italian Riviera!